| | | | |
| --- | --- | --- | --- |
| Ninjaman denies gun allegations by Nitty Kutchie | | | |
Written by Claude Mills
Ace deejay Ninjaman is denying reports that emerged last night that he had been held with a gun by cops. He said that the rumours were sparked by a misunderstanding between him and fellow deejay Nitty Kutchie who falsely accused him of brandishing a gun after the two got into a heated argument.
"Yesterday, I was all over the place dealing with paying the artistes for my show, mi go check Coco T inna Clarendon and ah come back fi check some artistes when Nitty Kutchie ah tell me say him waan mi see him house over Portmore, mi tell him say mi nuh have no time fi dat right now because mi a deal wid my business and him no haffi prove nothing to me say him have house. Because a wah mi say, him mussi get vex and start drive mi daughter car a way now like him waan mash it up, so mi ask him fi pull over, then mi pull up the handbrake and neutral the vehicle," he said.
From there, things got heated as Ninjaman told him to get out of the car if he was going to drive it in that manner. Incensed by Ninjaman's remarks, Nitty Kutchie got out and they started trading disses.
"Him see a Probox pull over to the side of the road and him tink say it was a taxi so him call mi battyman and diss me up and jump inna the man vehicle but the man no know him and back him gun pon him. Nitty never even know say the man ah police so him tell the man say 'Ninjaman back gun pon me', and the man call it into control, and then get out of the vehicle and tell me fi put mi hands up and ah ask mi bout gun. Mi say mi nah put mi hands dem up and mi no have no gun, so the police search the vehicle and not even find a spent shell," Ninjaman said.
However, the policeman had already called in the possible threat to Hunts Bay Police who dispatched a unit to Portmore.
"When the police dem come, Nitty Kutchie still a tell dem lie say mi back gun after him. Him ah go be the first man mi ah go dun wid outta the music business completely because how the man so wicked fi a try that? Mi know the man mother and if him mother ever know say ah dem ting de him a gwaan wid, she dun wid him too. The man know say mi have court case and ah tell lie bout gun, mi just come outta prison and dem kill mi nephew and ah the first time something happen to a member of mi family dem way de and mi no defend it, so why him waan come mix mi up wid gun argument?" Ninjaman asked angrily.
Last Updated on Wednesday, 17 October 2012 10:04
Latest Videos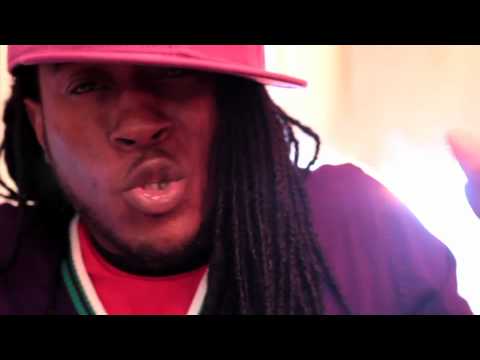 Khago - Tun Up Di Ting
Views : 962