| | | | |
| --- | --- | --- | --- |
| ARE GAYS RESPONSIBLE FOR ORGANISED CRIME? | | | |
Written by CONTRIBUTED
Are gays responsible for the majority of organised crimes because of their involvement in the lottery scam?
J-FLAG notes with great concern the assertion made by Senior Superintendent Fitz Bailey, on TVJ's Prime Time News on Monday, July 11,2011, that young homosexual men are the main perpetrators of organised crimes in Jamaica.
While J-FLAG is concerned about increasing levels of crimeacross the island, we question this statement and its validity and caution thepolice from using stereotypes, such as dress and material lifestyle in theirpronouncements regarding perpetrators. This is an irresponsible and incendiarypronouncement, coming from a senior police office. Furthermore, this broad brushing feeds directly into assumptions about lesbian,gay, bisexual and transgender (LGBT) persons, an already marginalized andvulnerable group, and perpetuates social prejudice, inequality, harassment andviolence.
Like all Jamaicans, J-FLAG is concerned about the high levels of crime and violence that exists in our country with organised crime beinga major problem facing Jamaica over the last fifteen years. Furthermore, basedon reports by the police, criminologists and other experts, Jamaicanorganised criminals function through gangs whose activities exploit the human condition, utilise extortion and protection rackets, supply illegal goods, and attempt to manoeuver and camouflage their ill-gotten funds. This is a feature ofa broader societal problem and limiting this to gays appears to diminish theintensity of the problem.
Given that organised crime threatens citizen safety andsecurity and undermines democracy, retards economic development and cancontribute to government instability, J-FLAG strongly believes thatimproving general awareness is critical to Jamaicans understanding their rolein combating the various threats and reducing the harms they cause. While we fully understand that an individual's sexual orientationdoes not absolve them from being involved in any type of crime, this type ofprofiling does more harm than good to an already stigmatized, disadvantaged andmarginalized community.
J-FLAG also calls on SSP Bailey to furnish moreinformation on the research to which he alluded so that the public can be muchclearer on the parameters around which this "research" was conducted and candetermine for themselves the validity of the findings shared.
J-FLAG fully supports the efforts of the Government andpolice to arrest all criminals and mitigate its impact on Jamaicans. We standready to partner with the police to reduce the incidence of crime.We invite SSP Fitz Bailey and his team to meet with us to share the typesof organized crimes perpetrated by homosexuals, in order that we can supportthe effort of the police.
Corbin Gordon
Programme & Advocacy Coordinator
Jamaica Forum for Lesbians, All-Sexuals & Gays (J-FLAG)

P.O. Box 1152, Kingston 8, Jamaica
T: (876) 978 8988 | F: (876) 946 3244
Last Updated on Wednesday, 13 July 2011 01:17
Latest Videos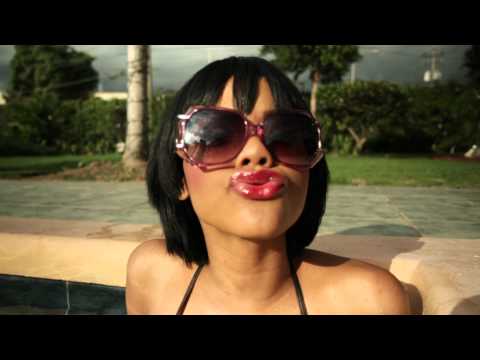 Toya - TRUE BLESSING
Views : 1131